Dr. Chris Salierno
General Dentist
Verified
19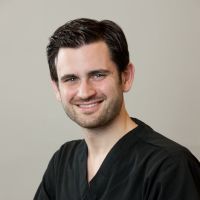 Contact
150 Broadhollow Rd, 214, Melville, NY, 11747
About Me
Dr. Salierno is an international lecturer and author on the subject of dental implants and cosmetics. He has published numerous articles and webcasts on smile design and implant prosthetics. One of his niche areas of research is the emerging field of implant complications and rehabilitation. He is the Editor-in-Chief of a national publication for dental professionals.
Education
B.S. at Muhlenberg College 1997
D.D.S. at SUNY Stony Brook School of Dental Medicine 2005
General Practice Residency Certificate at SUNY Stony Brook Hostpital 2006
Services
I am a general dentist who focuses on replacing missing teeth and restoring existing teeth to their natual beauty and function. This includes therapies like dental implants, cosmetic crowns, and veneers.

I also help patients with sleep apnea who cannot tolerate the CPAP device.
Commendations
Chief Development Officer and Consultant, Cellerant Consulting (2017 - present)
Chief Editor, Dental Economics (2014 - present)
Past President, Suffolk County Dental Society (2014 - 2015)
Chair, New Dentist Committee, American Dental Association (2012-2013)
Faculty Award, SUNY Stony Brook ASDA Chapter (2008, 2009, and 2010)
New York State New Dentist Leadership Award (2008)

Associations
American Dental Association
New York State Dental Association
Suffolk County Dental Society
Publications
I have published numerous articles on dental implants in professional magazines and journals. I have also co-authored a chapter in a textbook on dental implant complications.